About
After 28 years of serving our customers our brick and mortar dealership is Closed due to near retirement

WE ARE NOW BUYING VEHICLES FROM THE PUBLIC and SERVING ONLY OUR PAST LOYAL CUSTOMERS.

We have a very long list of loyal customers (BUYERS).

IF YOU'RE SELLING OR POTENTIALLY TRADING IN YOUR VEHICLE ELSEWHERE CALL US FIRST, WE NEED YOUR VEHICLE AND WE TRULY DO PAY TOP MARKET VALUE FOR YOUR JAPANESE, DOMESTIC OR KOREAN VEHICLES

We have been buying cars from dealerships for the past 28 years and have been paying them a good profit on every vehicle. It's time we give that profit to the current vehicle owner instead. It could mean hundreds or even thousands of dollars more in
your pocket.

How Can We Do This?

We have built up a very long list of loyal customers over the past 28 years and many are currently waiting to buy a vehicle similar to yours. If you are selling or thinking of trading in your vehicle for a new car please give us a call first.

It's simple, call or email us to make an appointment to have your vehicle properly appraised. A proper physical appraisal allows us to give you a firm purchase price. We're not able to give a firm purchase price without a proper physical appraisal.

The way we see it, you have everything to gain by allowing us to serve you before you go off and trade in your vehicle somewhere else. We are taking phone calls and email on Thursdays and Fridays only. If we can't get to the phone please leave a message.

WE HAVE ALWAYS PUT THE CUSTOMER FIRST AND WILL CONTINUE TO DO SO.

We encourage you to go online and check out Limestone Motor Cars Reviews and see what our customers think about us.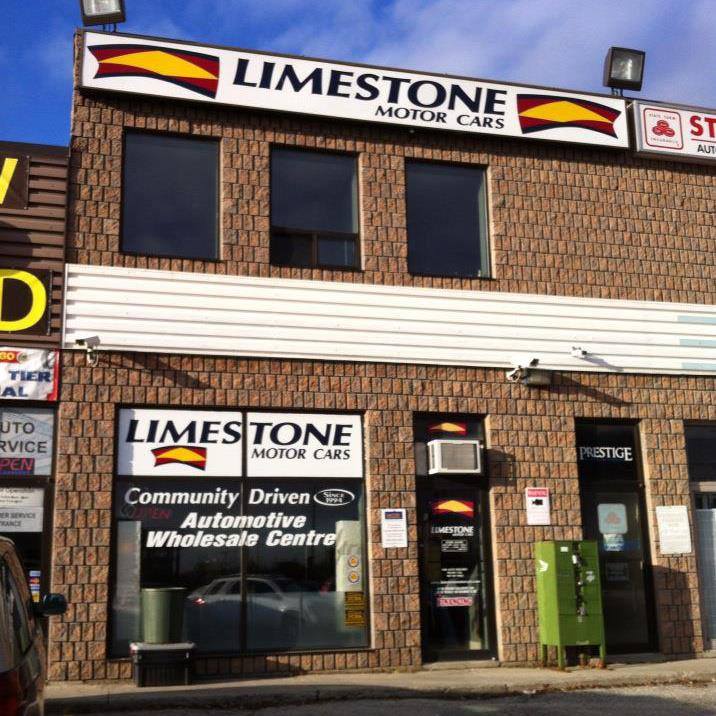 Bought a 2011 Hyundai Elantra Touring from Frank at Limestone 3 months ago, and I am happy with the car. Frank was great to deal with, very friendly and accommodating. Would recommend Limestone to others and purchase another vehicle from them myself.
After about 2 months of owning my new vehicle (purchased from Limestone), I started having an issue with it. Brought it in and Frank had it looked at to find the issue. It has now been fixed. Had a great experience buying from Rob, was extremely helpful in getting me the vehicle I wanted. Will definately go there again and recommend it to everyone I know.
m borg (xememem)
★ ★ ★ ★ ★
Had the pleasure of purchasing from Limestone Motor. It was a very smooth and quick buying process. Bought a car as a gift and Frank was very helpful and accommodating. Definitely would recommend! Thank you for your help Frank!
Anirudh Sheshadri
★ ★ ★ ★ ★
Reviewed thousands of listings across multiple dealerships before making the 2 hr drive to Limestone Motor Cars. Trustworthy, efficient and sincere, Rob made the process of buying my Corolla seamless. Got a great car at a great price. Will keep coming back for all future car purchases for myself and my family. Highly recommended!
I spent about 3 at Limestone Motors, I've tried several cars , for one of them they hat to order anew battery so I could test drive it! I ended up not buying a vehicle at this time, they reduced the price and added warranty. They gave great service they were busy but still took very good care of us! They earned the 5 stars! :)